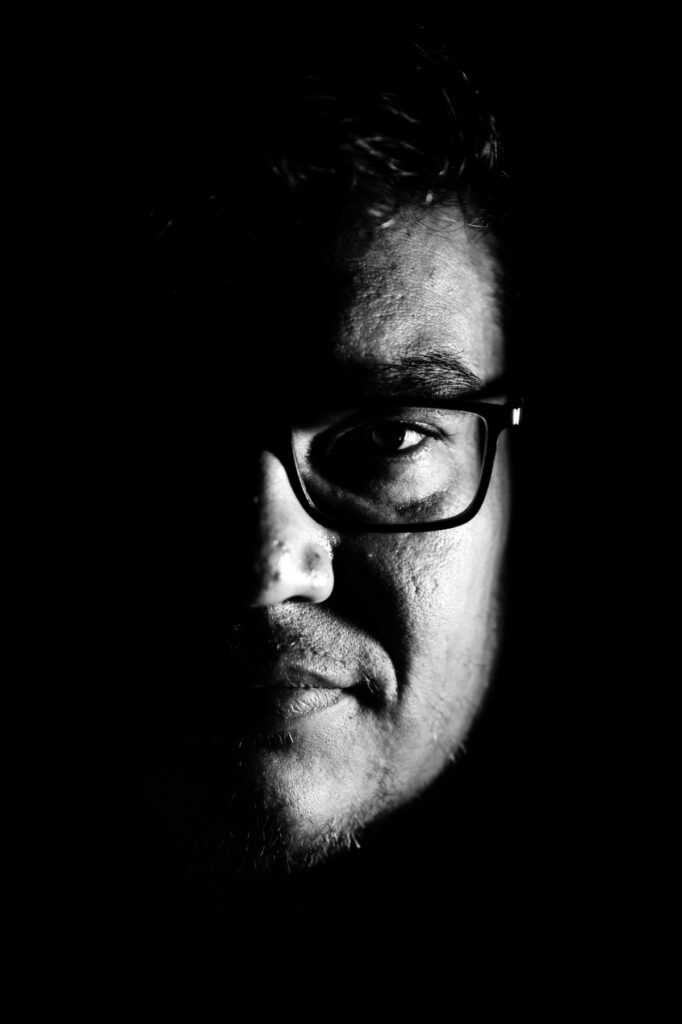 Paweł Naumowicz – I was born in 1980 in Bialystok, in Poland. I am graduated from Faculty of Graphic Arts of the Academy of Fine Arts in Warsaw. I graduated with a Bachelor's Degree in the drawing studio of Prof. Zygmunt Januszewski and with a Master of Fine Art's degree in the graphics art studio of Prof. Rafal Strent. Mainly I practice in graphics, painting, drawing and graphic design. I have created many works, mainly linocut ones. Although the subject matter and form of work is diverse, many of them refer to the existential problems-loneliness, alienation, the struggle of man with himself, suspended somewhere in time and space unreal. Since 2007 I constantly working with Art Gallery Kafe (Wood Dale, USA). I am member of the KOLEGTYW Artist Group where I engage in interdisciplinary initiatives, including linking visual arts, theater and dance. I am winner of the Warsaw Print Award of the Marshal of the Mazowieckie Voivodship in the January edition of the Warsaw Graphic, 2008.
My past exhibitions:
2007 – participant in a group in the Art Gallery Kafe, Wood Dale, USA
2010 – exhibition "LINORYT" in the Art Gallery Kafe, Wood Dale, USA
2015 — "Prolog" Ludwik Zamenhof Center, Białystok
I actively participate in social media.